Date and Time:
Monday, October 28, 2013
1:00 PM - 4:00 PM
Description:
Oct. 28, 2013 | 1-4 p.m.
Leading Your Organization Through Change
Change is constant. No healthy organization is immune from it. As a Board Chair, are you prepared to lead your board through change? As an Executive Director you prepared to lead your staff and constituents through change? As a program director are you prepared to lead your volunteers through change? 
This workshop will give tools to create a culture of trust so that when change occurs you are able to lead more effectively. The workshop will address ways to make a plan for change when it's necessary for the health of your organization as well as ways to anticipate and address unplanned changed that may come your way.  
Presenter: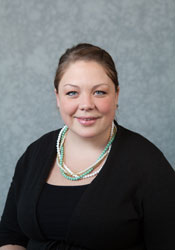 This workshop will be facilitated by
Annie Osburn.
 Annie Osburn serves as the nonprofit services program manager for the Johnson Center for Philanthropy. She is responsible for enhancing nonprofit organizations through technical assistance and capacity building. Her areas of expertise include volunteer services, mobilizing youth, and organizational structures and strategic planning for faith based organizations.
Osburn has worked in the nonprofit sector as a department director, operations manager, education director, consultant, writer, and speaker. Osburn holds a Bachelor of Arts in history and a Master of Education degree from the University of Pittsburgh (Pittsburgh, Pa.). She is a member of the Young Nonprofit Professionals Network of Greater Grand Rapids and the Volunteer Management Association of West Michigan. 
Contact:
Sherry Collver collvers@gvsu.edu