Family Business Videos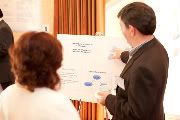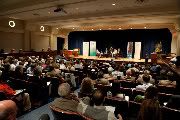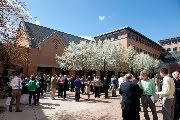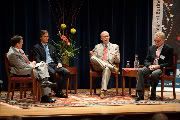 The section of the website is an extension of the resources available to family business owners, researchers, and college students. We encourage visitors to the website to use this resource as a way to enhance or ignite their family business education.
Below you will find videos for the following topics: (1) Succession & Continuity, Leadership Development; (3) Strategy Planning and Family Business Policies; (4) Board of Directors and Family Business Councils; (5) Shareholder Related; (6) Family Issues and Family Meetings; (7) Compensation and Motivation; (8) Key Non-Family Executives; (9) Financially Related; (10) Other Management Issues.


Succession & Continuity
Leadership Development
| | | |
| --- | --- | --- |
| | | |
| Too Few Women Leaders | Standards vs. Goals | Tribal Leadership |
Strategy, Planning, and Family Business Policies
| | | |
| --- | --- | --- |
| | | |
| Maintaining Ethics | Management Strategies | Innovation in Business |


Board of Directors and Family Business Councils
| | | |
| --- | --- | --- |
| | Video 2 | Video 3 |
| What does a Board of Directors do? | Title 2 | Title 3 |
Shareholder Related
| | | |
| --- | --- | --- |
| | | Video 3 |
| Stakeholders vs. Shareholders | What do shareholders value? | Title 3 |
Family Issues and Family Meetings
| | | |
| --- | --- | --- |
| Video 1 | | Video 3 |
| Title 1 | Dealing with Divorce - CA Example | Selling the Family Business |
Compensation and Motivation
| | | |
| --- | --- | --- |
| Video 1 | Video 2 | Video 3 |
| Title 1 | Title 2 | Title 3 |
Key Non-Family Executives
| | | |
| --- | --- | --- |
| Video 1 | Video 2 | Video 3 |
| Title 1 | Title 2 | Title 3 |
Financially Related
| | | |
| --- | --- | --- |
| Video 1 | Video 2 | Video 3 |
| Title 1 | Title 2 | Title 3 |
Other Management Issues
| | | |
| --- | --- | --- |
| Video 1 | Video 2 | Video 3 |
| Title 1 | Title 2 | Title 3 |
Page last modified March 17, 2014