Frey Foundation Learning Center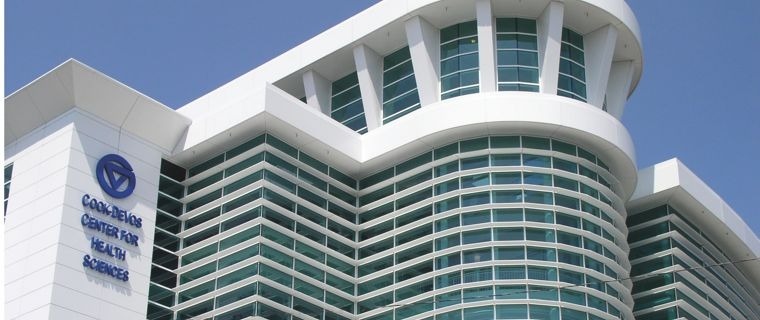 Located in the Cook-DeVos Center for Health Sciences (CHS) in the heart of Grand Rapids' Medical Mile, the Frey Foundation Learning Center, also known as the health sciences library, serves the Kirkhof College of Nursing and College of Health Professions programs.
Frey Spaces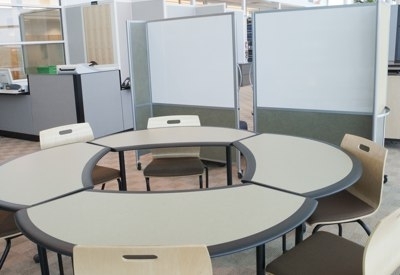 Second & Fourth Floors
The Frey Foundation Learning Center is located on the second and fourth floors of the CHS. Both locations have computers, a variety of comfortable chairs and tables, movable dry erase boards, printers, and photocopier/scanners.
Services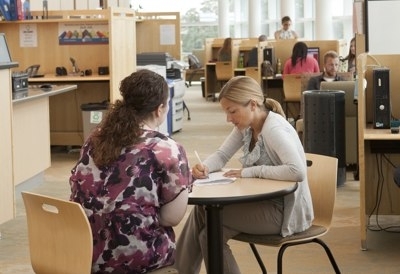 Services in 290
The second floor location (290 CHS) contains the most current ten years of print books, print journals not available online, and DVDs and videos supporting GVSU's health science and nursing programs. Nursing theses and some health profession program graduate projects are also located in 290 CHS. Course reserves, document delivery, laptop computers, and headphones can be obtained at the service desk located here.
Services in 490
The fourth floor location (490 CHS) has areas for group work and also houses librarian offices. Fax service and assistance can be obtained from the service desk located at the entrance.
Collections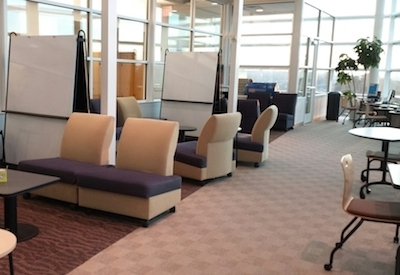 The Frey Foundation Learning Center supports GVSU's programs in allied health sciences, medical laboratory science, nursing, occupational therapy, physician assistant studies, physical therapy, public health, radiologic and imaging sciences, speech language pathology, and therapeutic recreation. The most current ten years of books and journals that are not available online are accessible in 290CHS. Older books and print journals are housed in the Automated Storage and Retrieval Systems (ASRS) at the Steelcase or Mary Idema Pew Libraries. They may be requested via the library's online catalog and delivered to any GVSU library location.
Directions to Frey Foundation Learning Center
The CHS is located on the northeast corner of Michigan N.E. and Lafayette N.E., just east of Spectrum Health's Butterworth campus (#4 on the campus map). Parking at the CHS for faculty and guests is by permit only. Additional parking, including metered parking, is available in the GVSU Lafayette lot just south of Michigan. Students may park in this lot on weekends. See the GVSU Parking Guide for more information.
301 Michigan St., NE,
Grand Rapids MI 49503
616-331-5930